EVENTS and APPEARANCES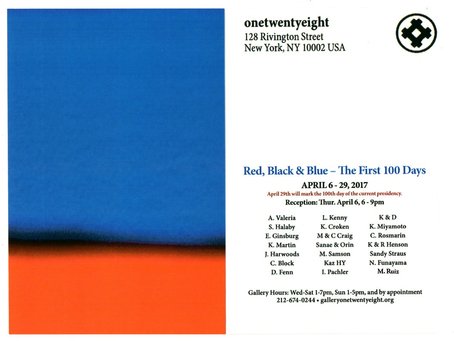 RED, BLACK & BLUE - The First 100 Days
APRIL 6 - 29, 2017
Opening Reception: Thursday, April 6, 2017, 6 to 9pm
onetwentyeight 128 Rivington Street, New York, NY 10002
Gallery Hours: Wednesday - Saturday 1-7 pm, Sunday 1-5 pm, and by appointment.
galleryonetwentyeight.org - 212-674-0244
---
---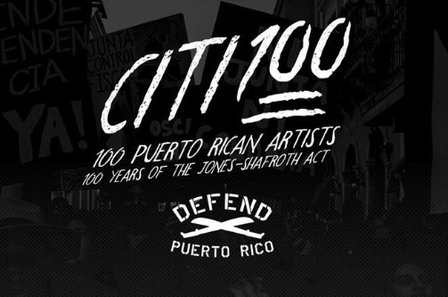 ---
---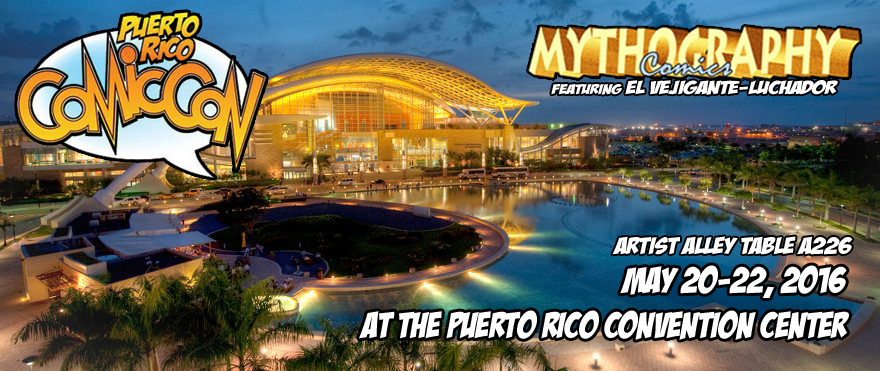 Mythography Comics
will be exhibiting again this year at THE PUERTO RICO COMIC CON!
May 20-22, 2016 at Puerto Rico Convention Center.
Puerto Rico Comic Con
The Biggest Entertainment event in the Caribbean... Comics, Toys, and more. Local and international exhibitors and artists. Video games, Tournaments, Cosplay, Conferences, Movie previews, special guests and more surprises.
---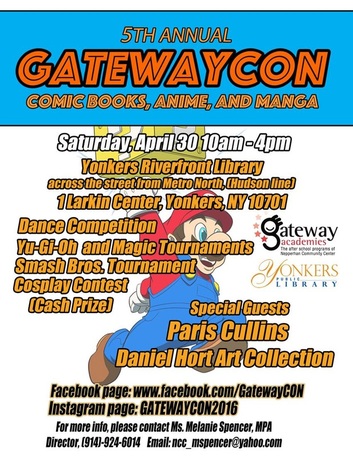 APRIL 30, 2016 -

The 5th Annual GATEWAYCON was great Fun! Met some cool folks and I got to hang out with my good buddy Luis M. Cruz of CRUZIN COMICS and Comics veteran Paris Cullins!

Thank You Derwin Roberson and Melanie Spencer for putting together this wonderful event and letting us in on it!
​
---
---
​DECEMBER 19, 2015 -
Mythography Comics
performance art video event spreading the news of the unjust imprisonment of political prisoner Oscar Lopez Rivera, guarding the Cafe at
El Museo del Barrio
during their "Super Sabado" festivities, and at
Taller Boricua
for a foto shoot. (click on fotos for captions)
---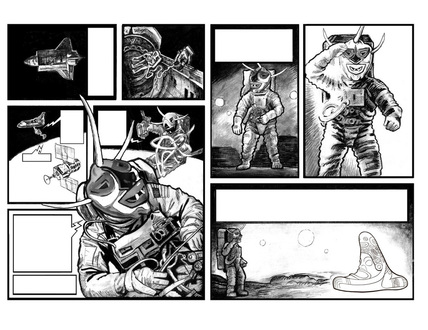 GROUP SHOW AT KAZUKO'S GALLERY!
RACIALITY
August 14 - September 12, 2015
onetwentyeight
128 Rivington Street, New York, NY 10002
galleryonetwentyeight.org
212-674-0244
Opening Reception: Friday, August 14, 2015, 6-8
Panel Discussion* at 6:30 pm
Gallery Hours: Wednesday - Saturday 1-7 pm and Sunday 1-5 pm
---
---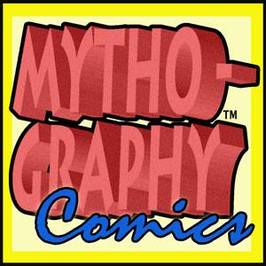 Mythography Comics
will be at this weekend's Bronx Summer Fest on Saturday, June 20th.
The event will take place outdoors on Louis Niñé Boulevard, Bronx, NY 10459, between Southern Boulevard and Jennings Street, and will be from 4 p.m.- 8 p.m. (Take the 2 or 5 train to Freeman Street).
We will have a table to sell art work in the pop up market and host a drawing workshop.
Contact Kerry McLean or Kheri Williams at comdev@whedco.org for more info.
---
---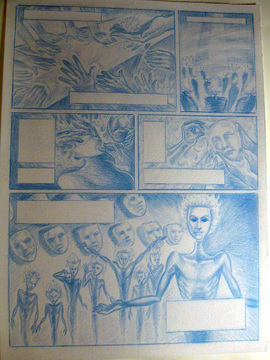 I am happy to be included in a group show organized by Artist
Kazuko Miyamoto
called
SUMMER SHOW RULES
June 5 - July 18, 2015
Opening Reception Friday June 5, 6-8pm
Gallery Onetwentyeight
128 Rivington St.
(bet. Essex & Norfolk)
NYC, NY 10002
(212) 674 0244
---